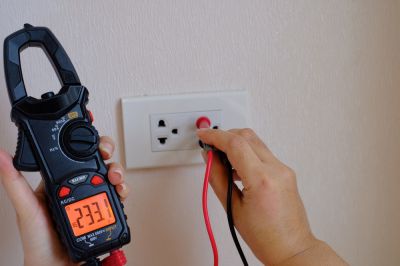 Voltage Testing - Electrical Installation and Repair
Are you looking for commercial, residential or industrial electrical work from the best reviewed and expertly skilled electricians in the area, then we are company for you. Our teams of licensed electricians are ready for anything, so if you're in need of a home electrical inspection, solar panel services, generator repair, indoor/outdoor lighting installation, outlet, fixture, or switch services, wiring or any other electrical service contact us as soon as possible for a free quote and cost estimates for all of the work.

Electrical issues in the home or office, if undetected or not inspected properly can be very dangerous, so don't take a chance and hire a professional. Our certified electricians are trained and have experience with all types of electrical problems that many homes will have over time. We take every precaution because our utmost responsibility is to keep your home safe, and wired properly.